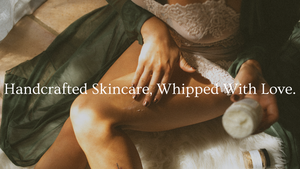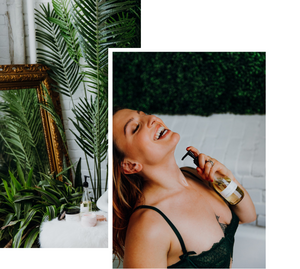 Indulge in Nourishing Skin Care
NATURE'S FINEST HEALING INGREDIENTS

Our skincare formulations blend plant oils infused with healing herbs with organic butters, cleansing clays, and fresh local milks. Every ingredient is carefully selected for its beneficial properties, ensuring skin is left feeling deeply cleansed, hydrated, and delightfully buttery soft. All of our products are free from harsh chemicals and synthetic ingredients, making them suitable for all skin types, including sensitive skin. 
Handcrafted in small batches, our products are textured and adorned with herbs and plants that invite a deeper connection with nature. As you indulge in our skincare rituals, you are called to connect with the Earth's bountiful offerings.
We invite you to embark on a skincare journey that celebrates the natural world and embraces the power of pure ingredients.
Handcrafted Artisan Soap Collection
Shopping for Someone Special?
The Art & Love Behind Every Batch
We go beyond conventional soap-making techniques. At Herbs and Mylk, our cold process soap-making method is not just a mechanical process but an art form that infuses intuition and love for Mother Earth. The beauty of this process is that our passion and intentions seep deep into each and every bar, allowing you to experience the embodiment of our artistry. Your skin will soak up the love, leaving you feeling pampered and revitalized.

shop now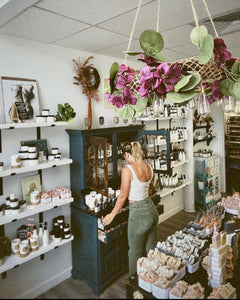 Take a look into our shop!
Take a look into our shop!
Our Story
HerbsandMylk was born on September 4, 2020! I have always cared about clean & high quality skin care. But, it wasn't until my son was born without an immune system and being immune compromised through a pandemic- did I start to make our own products!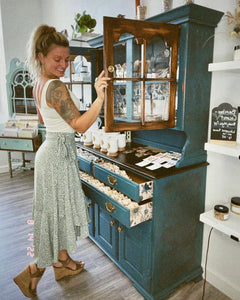 He had a Bone Marrow Transplant at Boston Children's Hospital and was on over 40 different meds a day on top of going through 7 days of intense chemotherapy. Naturally I became a germ a phobe. Ha. When we got home from living in the hospital Mikey was recovering but still immune compromised. I wanted to keep him clean without bombarding his system with more chemicals (like the ones found in store bought soaps). So, I learned how to make my own! Not expecting it to also completely clear up his awful eczema! Then, COVID hit and I'm like hey the world needs some nourishing soap! So, I started to sell them! And that's how Herbs and Mylk became Herbs and Mylk!
Best of all? My son is thriving, strong and a wicked goof ball. To keep giving back- yearly we donate to Boston Childrens Hospital, Be The Match, Wish Come True and Nicos Tree. Follow us on social media to see where our yearly donations will go!
Thank you all so much for choosing Herbs and Mylk. I appreciate each and every one of you ♥️
RI MONTHLY BEST HAND MADE SKIN CARE STATEWIDE 2022
RI MONTHLY BEST HAND MADE SKIN CARE STATEWIDE 2022